A UNIQUE EXPERIENCE THAT FUSES ART WITH JEWELS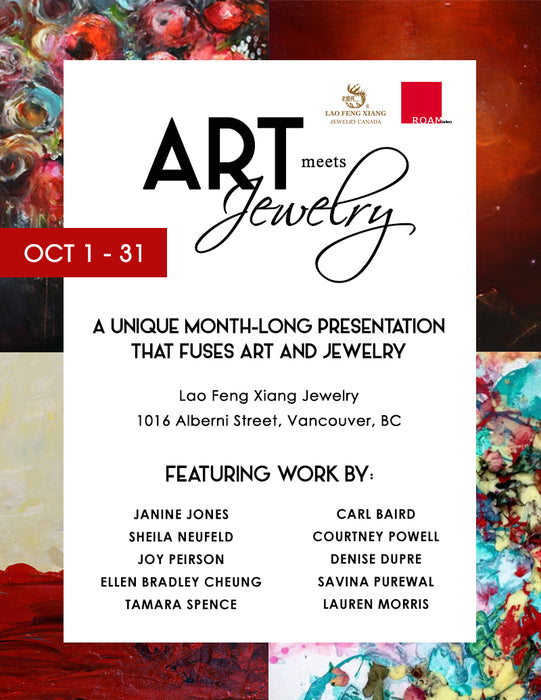 On Sunday October 1st, 2017 exhibiting artists and special guests gathered at the opening of the Art Meets Jewelry Showcase at Lao Feng Xiang Jewelry.  All present came to show their support for 10 local artists, representing Roam Gallery, who were unveiling their work for the month-long showcase.
Some of the local artists currently on display include Lauren Morris, Sheila Neufeld, Joy Peirson, Tamara Spence and Savina Purewal, with their work set to be on display until the end of the October.

"From a company with a rich and long history of fine craftsmanship and delicate designs, we understand the importance of self-expression through art.  We also understand the struggles many talented artists face when projecting their art to the local market.   This is how the idea of "Art Meets Jewelry" originated.  We wanted to provide a platform for local artists to share their passion for art to a culturally diverse audience.  We are excited to present this unique fusion of beautiful art, stunning jewelry and, of course, bubbly champagne at our Alberni Street location." said Jessica Lamirande, Canadian Marketing Supervisor for LFX Jewelry.