Customization
Show your personality and creativity by customizing your unique jewelry with us. Our highly trained jewelry designers and craftsmen are designated to create the one of a kind piece for you.
From diamond or coloured gemstone engagement ring, to wedding bands and anniversary bands; from the unique bracelet from your favorite drama show, to the very special pendant from your grandma's jewelry box, we can create it within your timeline and your budget.
You will be invited to participate in every step of the jewelry customization process, from hand drawing design, to CAD artwork review, to wax model examination, and to the final finish touch. We want to make your experience both unique and enjoyable.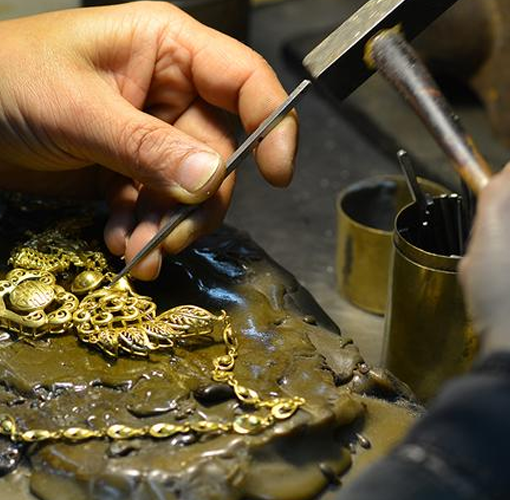 Premium Customized
Buying an engagement ring can be both exciting and confusing sometimes. What gemstone to choose? What colour and clarity to buy? What ring style to select? What metal material to use? How much to spend? We are here to help.
Aside from creating the perfect engagement ring for you, our goal is to make this process both stress-free and rewarding. Choosing from hundreds of loose diamonds and coloured gemstones, we will help you maximize the value of the central stone of your engagement ring according to your budget. Then we will guide you to choose the band material that best show-off the central stone and to choose the ring design that best fit your personality. You can also add your very personal touch by engraving the ring with that very special words to celebrate your love and romance.
Everyone is unique and different. So should be your engagement ring.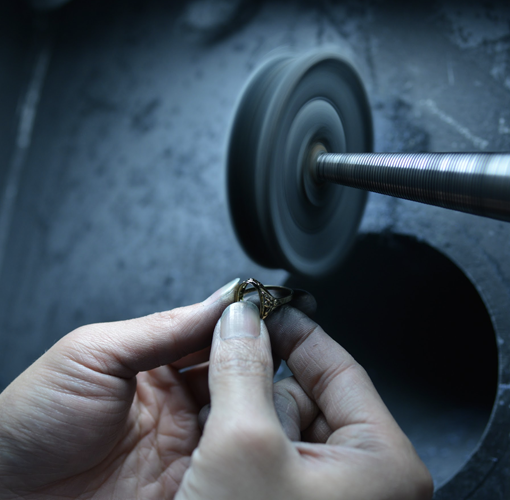 Perfect Sized 24K Gold
Don't like the standard size? Don' t you wish your chain can be a little bit longer and wider? Don't you find the standard sized rings be too thick for your fingers? All of our 24K gold jewelry are mostly hand made. We can make any chain style of your choice to the perfect length, width and weight you request. Not everyone falls under the standard size, why not customize everything to fit your own size.