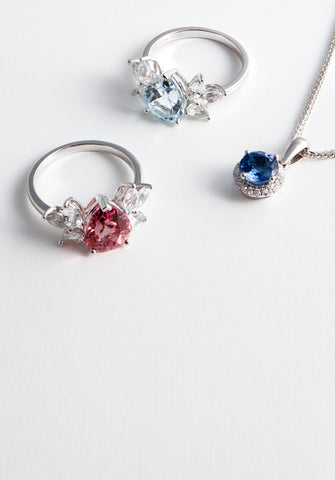 Royal Jewelry Box
Paying homage to a regal legacy, with sparkling gemstones. Fine jewelry designed for the empress and her jewelry box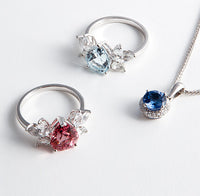 Enchanting Gemstones
Capturing the spirit of the royal jewels from the Qing Dynasty rich hued rubies, sapphires and emeralds honors a regal legacy. Mixed cut diamonds complement pear, oval and round cut gemstones with elegance and glamour. A magnificent representation of the last great dynasty with a collection of earrings, pendants, necklaces and rings.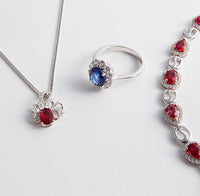 Captivating Gemstones
Following with Lao Feng Xiang's long standing tradition of affordable luxury and inspired by an Empress's love for gemstones and jewelry, The Royal Jewelry Box features vibrant semi-precious gemstones. Pink tourmalines, aquamarines and green garnets are crafted with the artistry and grandeur of fine jewelry and priced for any budget.