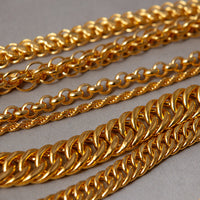 24K Gold Prestige
The purity of 24K gold is what that truly sets it apart from 18K or 14K gold. With a purity level of 99.99%, 24K gold is the highest possible karat, making it incredibly valuable and rare. Men's necklaces and bracelet links crafted from 24K gold not only elevate one's style but also serve as a tangible symbol of success and achievement.
24K Gold LInks and Chains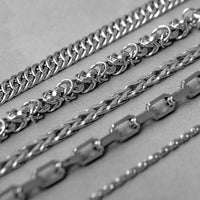 Platinum, the "King of Metals"
Renowned for its exceptional durability, platinum is highly resistant to wear and tear, ensuring that your investment lasts a lifetime. Platinum necklace and bracelet links effortlessly exude confidence and strength.