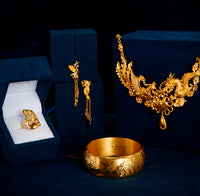 Dragon and Phoenix
Lao Feng Xiang artisans showcases
the mythical beauty of the dragon and phoenix, capturing the essence of Chinese tradition and luxury.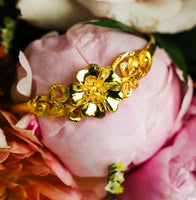 Peony Ceremony Jewelry
Lao Feng Xiang's Peony Wedding
Collection pays homage to the timeless beauty and symbolic significance of the
peony flower. Each piece in the collection is meticulously handcrafted, ensuring its radiance and elegance.