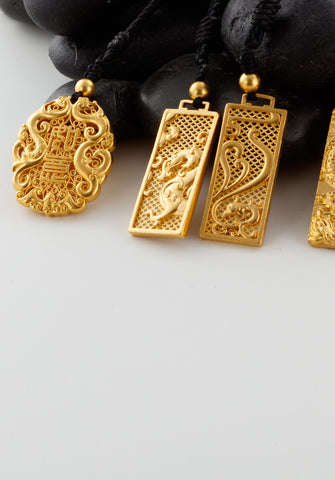 Antique Gold
Breathtaking and sculptural fine jewelry
in 24K Gold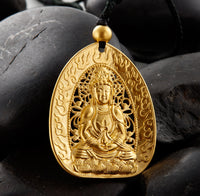 Spiritual Symbols
Owning a piece of 24K Antique Gold from Lao Feng Xiang is a promise of unparalleled quality. Crafted in sculptural weights, our spiritual symbols become meaningful jewelry. From Buddha to Guanyin, and prayer wheels or six-syllable scrolls, necklaces are reimagined so they may be worn with intent.
His and Hers Antique Gold
There is nothing like the energy of Shanghai, with its commitment to preserving the artistry and symbolism of the old dynasty and the advancement of gold craftsmanship. This rich legacy is the inspiration for our Antique Gold collection. Traditional jewelry is transformed into the contemporary with inspired designs and new fabrication techniques. Ensuring that long-established symbols are passed down to the next generations.