Grand Opening Of Lao Feng Xiang Jewelry's Vancouver Store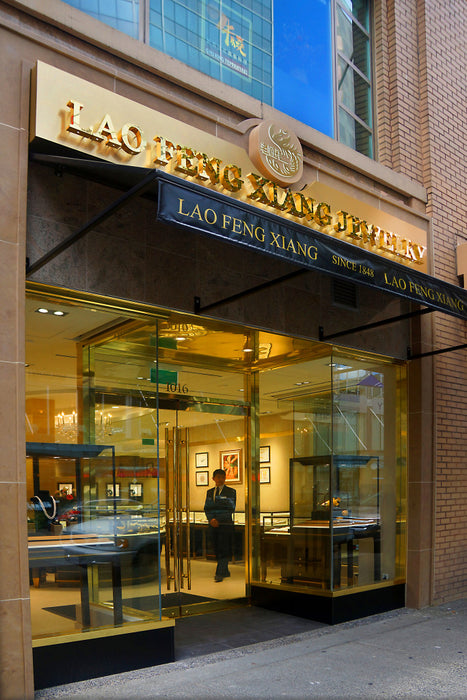 We are so proud to bring LFX to you, Canada!
Lao Feng Xiang is one of the oldest Chinese jewellery brands in existence. We have been in business since 1848, spanning 167 years of continuous operation. In our logo, you will see the three Chinese characters representing the beautiful and auspicious phoenix. The phoenix has an important meaning in Chinese culture "The bird rising from the ashes symbolizes rebirth" they can also stand for "The lucky and fashionable Phoenix".  Bestowed upon this beautiful bird are two powerful wings, representing inheritance and innovation, core values of our business.
Gold, which represents luck and fortune, holds great meaning in Chinese culture, so Lao Feng Xiang has tied its brand to 24K gold jewelry for many years.
Located at 1016 Alberni St., those searching for something different in the world of jewelry will appreciate how East meets West in a fabulous way!
Many asked us the question why we choose Canada and why Vancouver?
Well, we see Canada as a very multicultural country. As the third largest city in Canada and the largest in the west coast, Vancouver has one of the largest Chinese populations in North America and is famous for its quality of living, natural beauty, multiculturalism and a high tourist destination.  All of the above are important factors that contribute to our expansion decision to Vancouver Canada.