Lao Feng Xiang Nutcracker Collection with Goh Ballet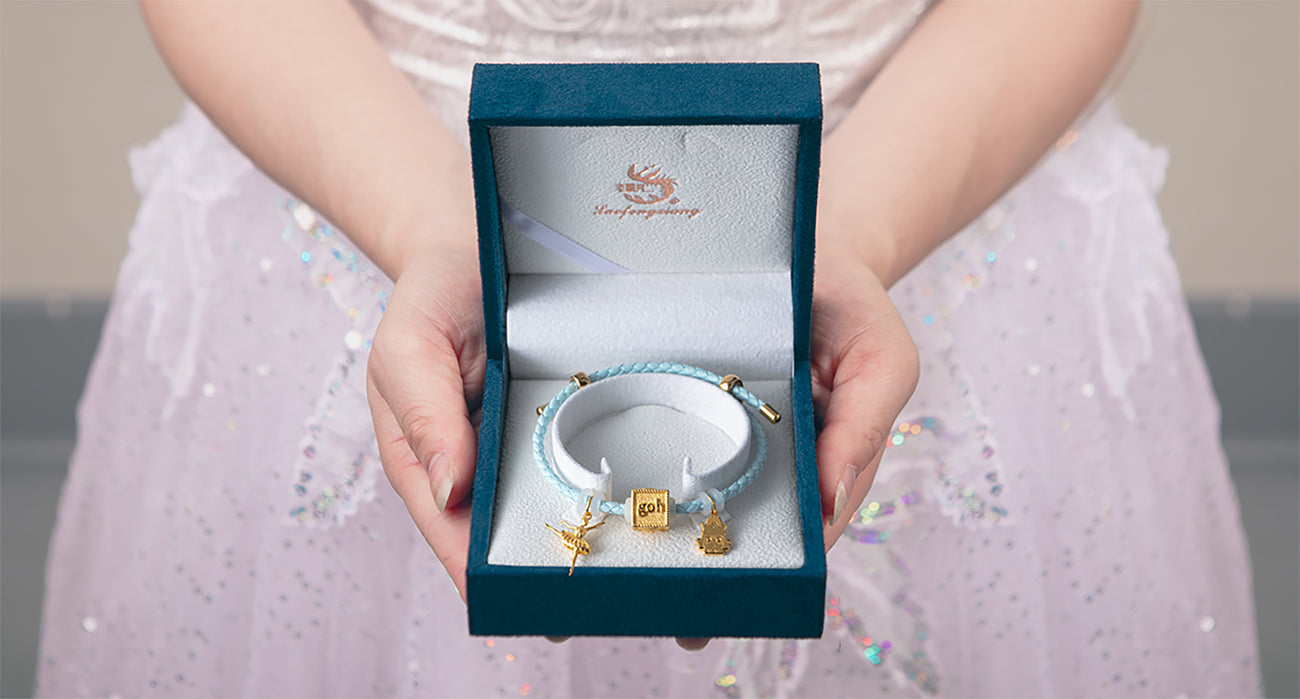 FOR IMMEDIATE RELEASE 
Lao Feng Xiang and Goh Ballet Unveil The Nutcracker Collection: A Whimsical Ballet in 24K Gold and Sterling Silver with Enamel 
[Vancouver, November 21, 2023] - With a fusion of artistry and tradition, Lao Feng Xiang Jewelry proudly announces an enchanting collaboration with Goh Ballet, renowned for its commitment to dance excellence in the Vancouver community. This collaboration unveils the Nutcracker Collection, where every charm, pendant, and necklace is a 24K Gold joy. Adding to the allure, a small but joyful collection of sterling silver and enamel pieces that bring a delightful mix of materials to this radiant ensemble. 
Dance Into Pure Gold Magic with the Nutcracker Collection 
Step into a world where ballet meets pure gold magic. The Nutcracker Collection is not just jewelry; it's a tribute to the Nutcracker's whimsical characters in radiant 24K Gold. Crafted with the playful elegance of the ballet itself, each piece is a testament to the artistry of Lao Feng Xiang, promising to turn heads and bring surprise and delight. 
A Splash of Silver and Enamel Brilliance 
In addition to the golden splendor, the Nutcracker Collection introduces a small but captivating collection of Sterling Silver and enamel pieces. These additions add a touch of color and versatility, allowing wearers to curate a unique Nutcracker story with the charm of silver and the vibrancy of enamel. 
Available to Shine from November 27th Onwards 
As a special treat for ballet enthusiasts and jewelry connoisseurs alike, the Nutcracker Collection will be available for purchase starting November 27th. These exquisite pieces can be found at Goh Ballet Studio, all Lao Feng Xiang Jewelry stores, and online through the Lao Feng Xiang website. Additionally, there will be a curated selection of charms and necklaces available for purchase at the Goh Ballet Nutcracker performances from December 14th to 17th at the Queen Elizabeth Theatre. 
Let Pure Gold Elegance Dance Its Way into Your Style 
More than just accessories, these 24K Gold, Sterling Silver and enamel pieces are an invitation to immerse yourself in the golden world of the Nutcracker. Whether you're a ballet aficionado, looking for the perfect gift for a loved one, or someone who appreciates the extraordinary, the Nutcracker Collection is designed to bring a touch of gold, silver, and colorful magic to your wardrobe. Get ready to dance into the golden wonderland with Lao Feng Xiang and Goh Ballet. 
For more information, please contact: 
Katherine Xu 
President, Lao Feng Xiang Jewlery 
kxu@lfxjewelry.ca 
(604) 629-9688 
Lfxjewelry.ca