Reawakened Radiance: Lao Feng Xiang Jewelry's Mesmerizing Statement Collection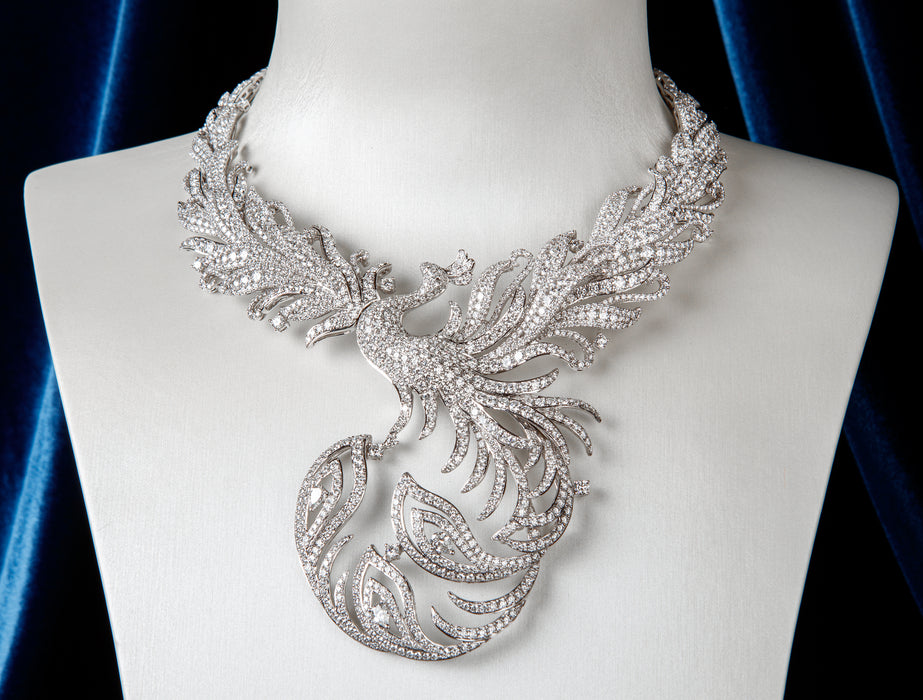 Lao Feng Xiang Jewelry, renowned for its rich heritage and exquisite craftsmanship, has once again captured the essence of beauty and imagination with its statement jewelry collection, "Reawakened Radiance." This captivating assortment of bold and whimsical statement jewelry pieces is designed to capture attention and ignite the imagination of jewelry enthusiasts and collectors.
At the heart of the Reawakened Radiance collection lies the captivating beauty of gemstones. From the deep blue allure of Sapphires to the fiery passion of Rubies, and the sparkling brilliance of diamonds, each meticulously hand-crafted piece showcases the unique brilliance and allure of these precious stones. The collection also features the mesmerizing hues of Kunzite, Tsavorite, and Heliodor, each selected for its exceptional quality and visual impact.
The Reawakened Radiance collection showcases a variety of whimsical designs that push the boundaries of traditional jewelry aesthetics. From inspired motifs like blooming flora to the auspicious phoenix and majestic artistry, the collection appeals to those seeking statement pieces that transcend the imagination. Featuring a 3.24 Pigeon Blood Ruby, set in a stunning diamond halo ring Lao Feng Xiang has masterfully infused a touch of imagination with hand-picked gemstones, transforming precious metals and gemstones into unique and unforgettable adornments.
Lao Feng Xiang Jewelry has a long-standing legacy deeply rooted in Chinese culture and craftsmanship. Paying homage to its heritage with the magnificent Majestic Diamond Phoenix necklace. This hand-crafted masterpiece showcases an impressive 1,646 round brilliant diamonds with a total weight of 26.60 carats. This exquisite necklace highlights the brand's renowned artsistry and craftsmanship.
Lao Feng Xiang Jewelry's Reawakened Radiance collection is a testament to the brand's commitment to excellence and innovation in the realm of statement jewelry. With its bold and whimsical designs, exquisite craftsmanship, and the captivating allure of gemstones, this collection is a true embodiment of beauty and imagination. Whether worn for a special occasion or as an everyday accessory, each piece from Reawakened Radiance collection is sure to capture attention and ignite the wearer's imagination, creating a lasting impression wherever they go.