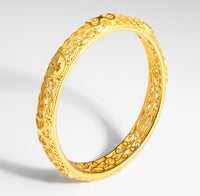 Jewelry, 8 Years in the Making
Lao Feng Xiang is dedicated to the continuation of crafting Filigree jewelry and sculptures. Identifying China's top talent to apprentice with master craftsmen, for eight years, Lao Feng Xiang ensures the preservation of this magnificent gold fabrication.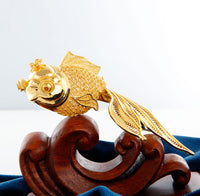 Preserved Technique
24K gold Filigree ornaments and sculptures create a beautiful blend of artistry and craftsmanship. Thin strips of pulled gold are sculpted and soldered by hand and can take up to six months to complete. A truly masterful display of technique, patience and beauty.