Interesting Facts About Chinese New Year!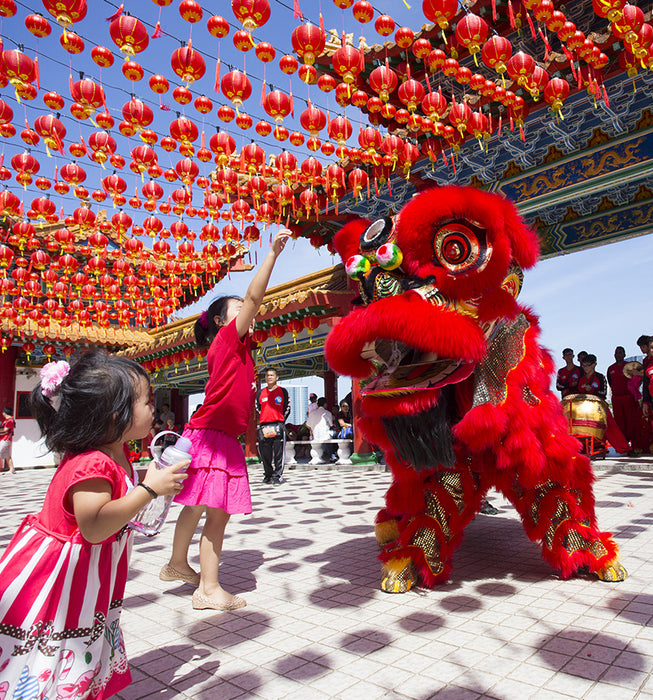 12 INTERESTING FACTS ABOUT CHINESE NEW YEAR!
Chinese New Year is the WORLD'S largest human migration! It is estimated there are 3.5 billion journeys made in China, that's 200 million people moving to get to their destinations 3 days before the New Year and 8 days after!
The BIGGEST fireworks usage in the world happens on Chinese New Year!  China produces about 

90%

 of the world's fireworks and at midnight on Chinese New Year, you would believe it from all the spectacular displays in cities and towns around China and the world!
On the stroke of midnight on Chinese New Year, every door and window in a Chinese house is opened to allow the old year to go out.
Chinese New Year is hard for 30+ year old singles.  In China, those who don't get married before these ages are thought to be the dregs of society, which make parents extremely anxious during family gatherings. To solve this problem, many singles are hiring fake boyfriend and girlfriends for 1,000 yean ($200 CAD) for the New Year to stop any interrogations from their family.
Billions of red envelopes are exchanged.  These lucky money envelopes contain cash and are exchanged from young to old, from boss to employee.  Kind of a special new year's bonus!  But remember, the amount given should be an even number and cannot be divisible by 4.  In Chinese, the number 4 means death.
As the longest festival in the Chinese calendar, Chinese New Year can last as many as 15 days and ends with the Lantern Festival.  On this day, everyone carries beautiful paper lanterns and walks along the streets.  This lights the way for the New Year.
In Hong Kong and Taiwan, Lantern Day is commercialized as the Chinese equivalent of Valentine's Day
Doors and windows get decorated with red paper cut-outs (Such as how we make snowflake cut-outs). The themes of these cut-outs are of happiness, longevity, good fortune and wealth.
Spring cleaning BEFORE Chinese New Year is a way to say good-bye to the past year, but make sure not to sweep or take out garbage on the first day of Chinese New Year!  The act of sweeping on this day is associated with sweeping wealth away. Taking out garbage symbolizes dumping out the good luck or good fortune from the house.
Prepare food before Chinese New Year as the use of knives and scissors on New Year's Day may cut off fortune in the new year
A very old custom is to name the years by one of the 12 animals of the zodiac.  Many Chinese still believe in astrology and other New Year superstitions.  2019 is the PIG!
Lunar New Year is a celebration of Spring?!…  Even though it is wintery cold outside, the start of spring *February 4-15* is the first of the terms in the traditional solar calendar.