Press Release: Lao Feng Xiang Jewelry Opens at Park Royal West Vancouver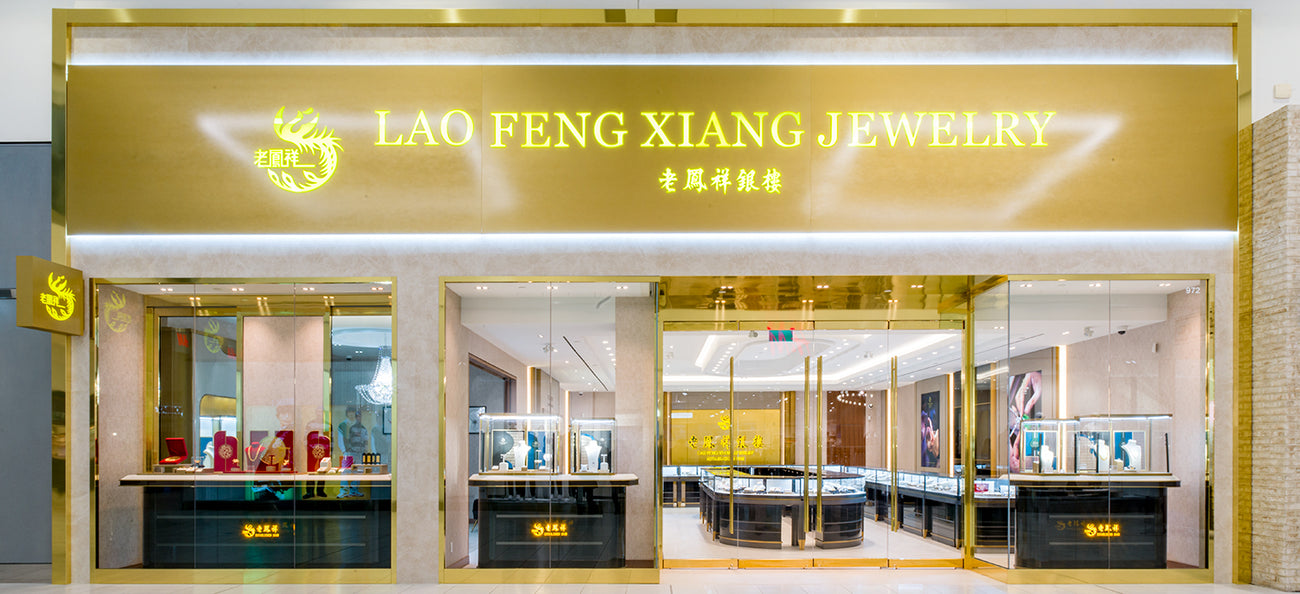 Lao Feng Xiang Jewelry Opens Third Boutique in Metro Vancouver 
Chinese Luxury Jeweler Unveils Its New Boutique At Park Royal Shopping Centre In West Vancouver
Vancouver, BC (November 1, 2022) - Lao Feng Xiang Jewelry Canada Inc. announced the grand opening of its Park Royal Location on November 18, 2022, bringing a golden touch to the one-of-a-kind indoor/outdoor destination in West Vancouver. This will be the third boutique in Canada and fifth in North America, further expanding its global presence.
The boutique is located on the first floor of Park Royal Mall (South), a premier shopping destination in Canada and located at 2002 Park Royal S, West Vancouver. Home to a unique combination of the traditional mall, West Coast lifestyle and store-front retail, Park Royal is an innovative and modern experience. 
The new boutique offers an experience that is inspired by the artistry of Shanghai and is undeniably Lao Feng Xiang. With its luxurious ambience and purposeful design, the boutique was created to be enchanting and contemporary and warm and inviting. Showcasing design elements that are exclusive to Lao Feng Xiang, the impressive chandelier and gold signature wall brings a touch of their famed Shanghai flagship to the new boutique. Acting as an exquisite backdrop to Lao Feng Xiang's fine jewelry the boutique presents a private salon that features mesmerizing jadeite and nephrite.
In 2015 Lao Feng Xiang Jewelry opened its Canadian flagship boutique in Downtown Vancouver, right in the heart of Alberni's luxury zone, and in 2020 the second boutique opened in Richmond Centre. Now with its third location at Park Royal, Lao Feng Xiang has established itself as Metro Vancouver's premier 24K gold and Chinese jade destination. Delivering exceptional quality, enchanting artistry, and world class service the brand is honored to introduce the world of Lao Feng Xiang to West Vancouver. 
About Lao Feng Xiang Jewelry 
Lao Feng Xiang was established in 1848 and has been China's premier jeweler for 174 years. Lao Feng Xiang's name consists of three important Chinese characters representing the beautiful and fortunate Phoenix. The Phoenix is important in Chinese culture - the bird rising from the ashes symbolizes rebirth.
In 2021 LFX was ranked as the world's 15th largest luxury goods company overall. Renowned for its unique craftsmanship in 24 karat gold and Jadeite, Lao Feng Xiang Jewelry, is bringing good blessings and fortune to the Metro Vancouver market.