Lao Feng Xiang's Baby Gift Guide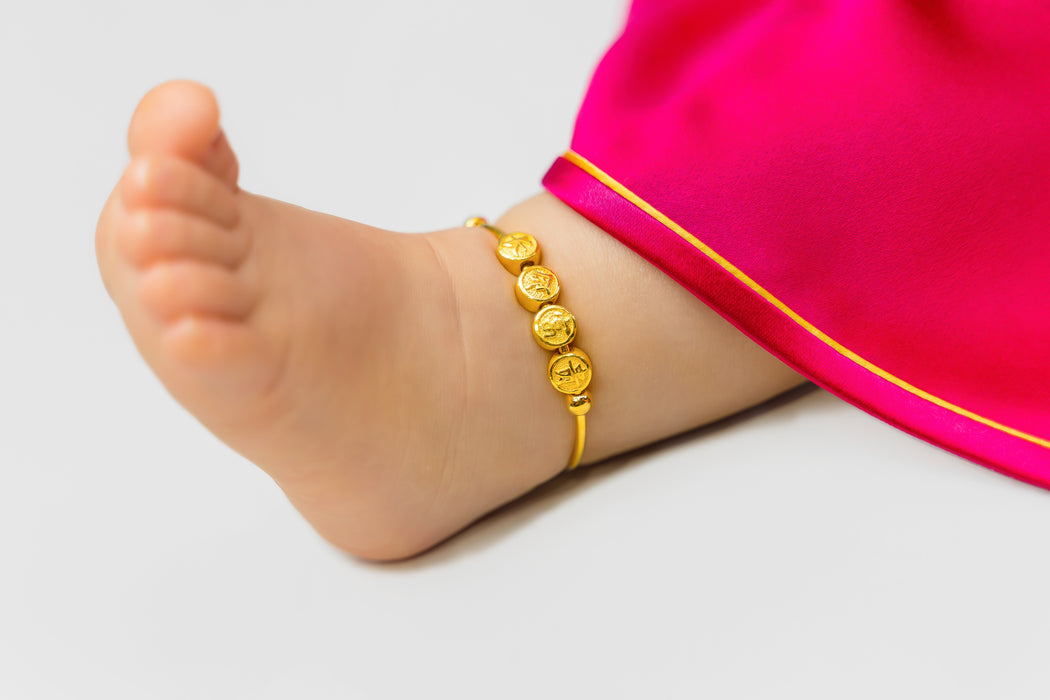 Celebrating the birth of new baby is a respected tradition in Chinese culture. Lao Feng Xiang Jewelry introduces a whimsical collection of keepsakes that honors long-established symbols. With Lao Feng Xiang's industry setting designs and craftsmanship, welcome the little one to the world with a golden moment.
24K Gold Baby Locks
A symbol of protection and a way to ward off evil spirits, Lao Feng Xiang Jewelry reinterprets the emblem from the old dynasty with a charming collection of longevity locks. These 24K Gold treasures bless the beautiful newborn with health, safety and a long life.
24K Gold Baby Bangles
A popular alternative to the longevity lock, a 24K gold baby bangle is the perfect memento. A flawless gift that represent a playful expression of past traditions. Hand pick a meaningful blessing with a 24K gold baby bangle with adornments in sparkling beads and classic charms.
Jadeite Pendants
 A gemstone with an imperial heritage, Jadeite will inspire the highest aspirations for its wearer and bring protection and peace. Gift a hand carved, Grade A, Burmese baby jadeite pendant that will deliver a dedication of virtue and knowledge for the precious newborn. The perfect piece that can be treasured for years to come.
24K Gold Baby Charms
Here in Canada, new Canadian Chinese parents, along with their relatives and friends, face the unique challenge of choosing which Chinese traditions to preserve.  A great Chinese baby gift combines traditional with present-day, such as these adorable 24K Gold Baby Charms.
From Aug 1st to Aug 31st, spend $1,000 or more on baby jewelry or gifts and receive a 30-minute baby or family photography session* with Damon Leung Photography Or spend $1,800 or more on baby jewelry or gifts and receive a 1-hour baby or family photography session**
Click here for more information