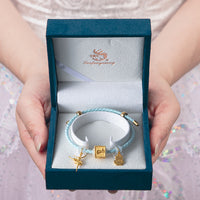 A Collaboration
Step into the enchanting world of ballet with our Nutcracker Collection. Adorned in 24k gold, each piece is a testament to the timeless allure of the holiday's beloved tale. From intricately designed ballerinas to iconic Nutcracker elements, our collection seamlessly merges Goh Ballet's artistry with Lao Feng Xiang's craftsmanship. Elevate your style with necklaces, pendants, and charms that capture the magic of the Nutcracker ballet. Whether for a special occasion or a cherished gift, our Nutcracker Collection is a celebration of elegance, embodying the enduring beauty found in every dance.
An Inspiration
Introducing "Goh's Ballerinas" – a stunning collection of 24k gold pendants and necklaces that pay homage to the artistry, fluidity, and beauty of Goh Ballet Company. This exquisite collection showcases delicate ballerinas in four enchanting poses, capturing the essence of movement and grace inherent in Goh's ballet performances. Each pendant is meticulously crafted to reflect the precision and elegance for which Goh Ballet is celebrated, making this collection a testament to the exceptional choreography and captivating performances of Goh's talented dancers. Elevate your style with the timeless allure of "Goh's Ballerinas," a tribute in gold to the breathtaking artistry of Goh Ballet Company.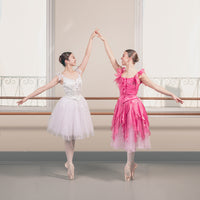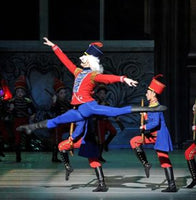 The Showstoppers
Introducing our Nutcracker Bracelet Collection, a spellbinding series of 24k gold bracelets that intricately capture the magic of Goh's timeless Nutcracker ballet. Each bracelet in this collection is adorned with meticulously crafted pendants, featuring iconic elements such as the Nutcracker, gingerbread man, Christmas tree, Ballerina and Waltz of the Snowflakes. The bracelets, elegantly complemented by symbolic pink, blue and red knotted bracelets, serve as wearable tales, transporting you into the enchanting world of Clara's holiday adventure. Elevate your style with a Nutcracker Bracelet, a radiant celebration of balletic artistry and the cherished holiday tradition.
24K Gold Nutcracker Bracelets