At The Heart Of Every Celebration is Lao Feng Xiang Jewelry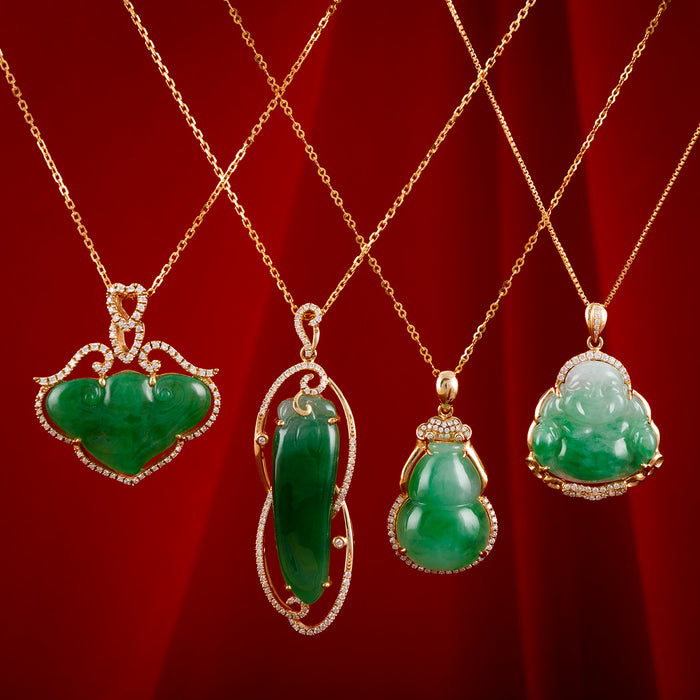 Generations of celebrations, Lao Feng Xiang Jewelry presents exceptional gifts for Lunar New Year. Hand-crafted from China's most meaningful precious metals and gemstones, choose from fine jewelry and ornaments in 24K gold, nephrite and jadeite. 
A Study Of Prestige
Nephrite so exquisite it can only be found in China's Xinjiang Province. Revered for its white, "mutton fat" color and the stones transformative quality. Each stone is hand-cut or carved with beautiful symmetry and soft stunning curves.
Meaningful Creations
Lao Feng Xiang continues to inspire generations of 24K gold connoisseurs with China's most celebrated craftsmen and artisans. A remarkable partnership that captures the spirit of the important symbols with innovative gold fabrication and impossible beauty.
A Majestic Legacy
Fine jewelry hand-crafted with dazzling diamond and Grade "A" jadeite. Lao Feng Xiang Jadeite is always chosen for the stone's individual beauty, rarity and value.
Spectacular Filigree Display
Creating the extraordinary for display. Lao Feng Xiang expert craftsmen possess a sound knowledge of 24K gold and technical virtuosity that celebrates the shining beauty of the world's most precious metal. Each filigree tribute to the past, is painstakingly hand-crafted over 3-6 months.